[PT-BR] Aliar é uma empresa de móveis e produtos sob medida no estilo industrial nosso desafio era criar uma marca forte no qual retrate toda a atenção e cuidado dedicado pela empresa na produção de cada produto. Além de toda identidade visual foi feito um processo de Naming no qual utilizamos como conceito a vivência e especialidade do proprietário com as matérias-primas dos produtos vendidos pela empresa para definição do nome. A madeira e o aço juntos são matérias essenciais na construção dos produtos, a partir dessa união, pesquisamos adjetivos que representassem as características da empresa, assim definindo o nome da empresa como ALIAR.
[EN-US] Aliar is a company of furniture and products tailored to the industrial style. Our challenge was to create a strong brand in which it portrays all the attention and care dedicated by the company in the production of each product. In addition to all visual identity, a Naming process was carried out in which we use the owner's experience and specialty as a concept with the raw materials of the products sold by the company to define the name. Wood and steel together are essential materials in the construction of products, from this union, we searched for adjectives that represented the characteristics of the company, thus defining the name of the company as ALIAR.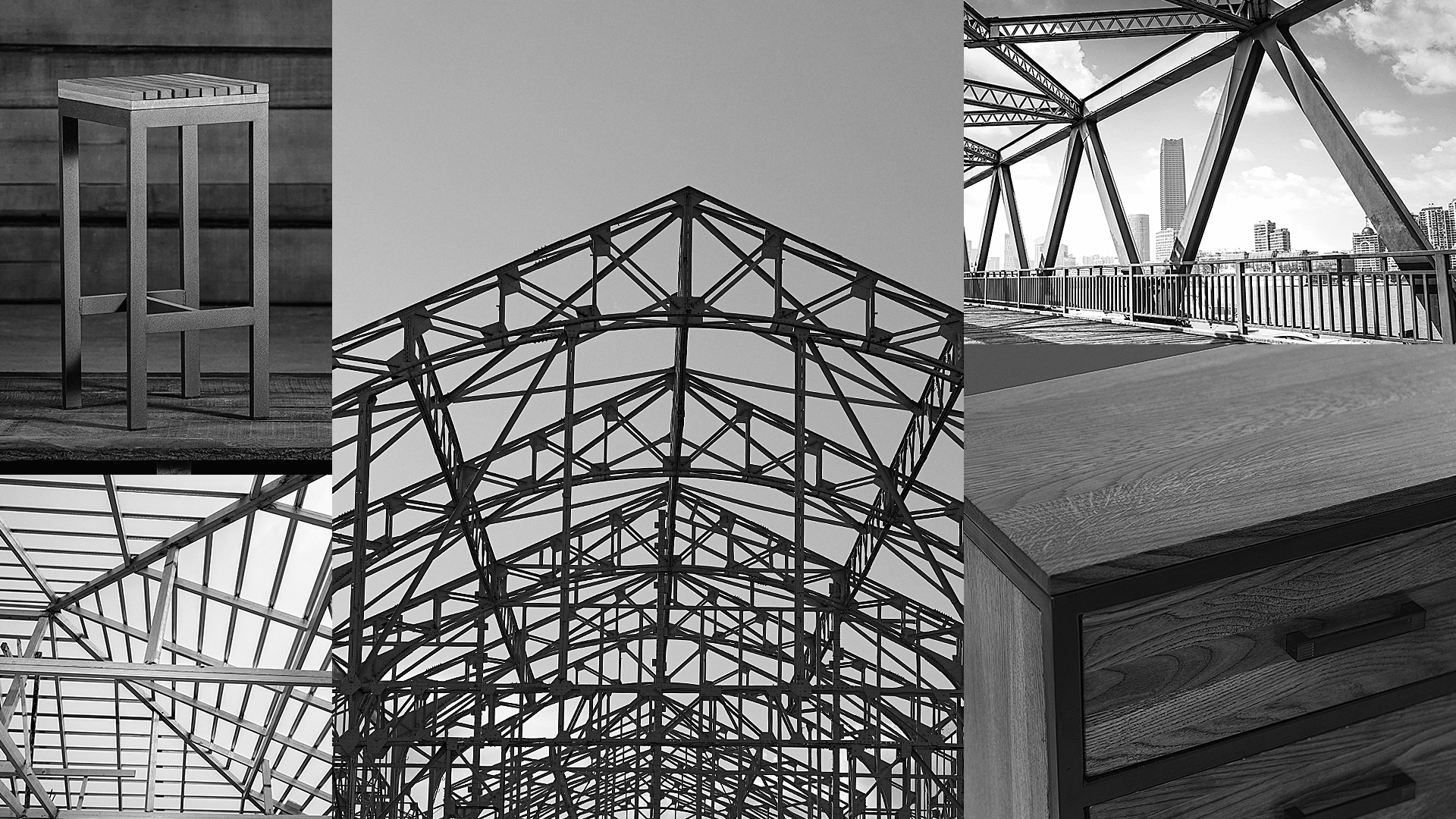 [PT-BR] A partir dos atributos da marca e referências visuais tornamos tangível uma marca conceitual, sofisticada, moderna e atemporal que carrega o minimalismo como principal personalidade.
[EN-US] Based on the brand's attributes and visual references, we make a conceptual, sophisticated, modern and timeless brand tangible that carries minimalism as its main personality.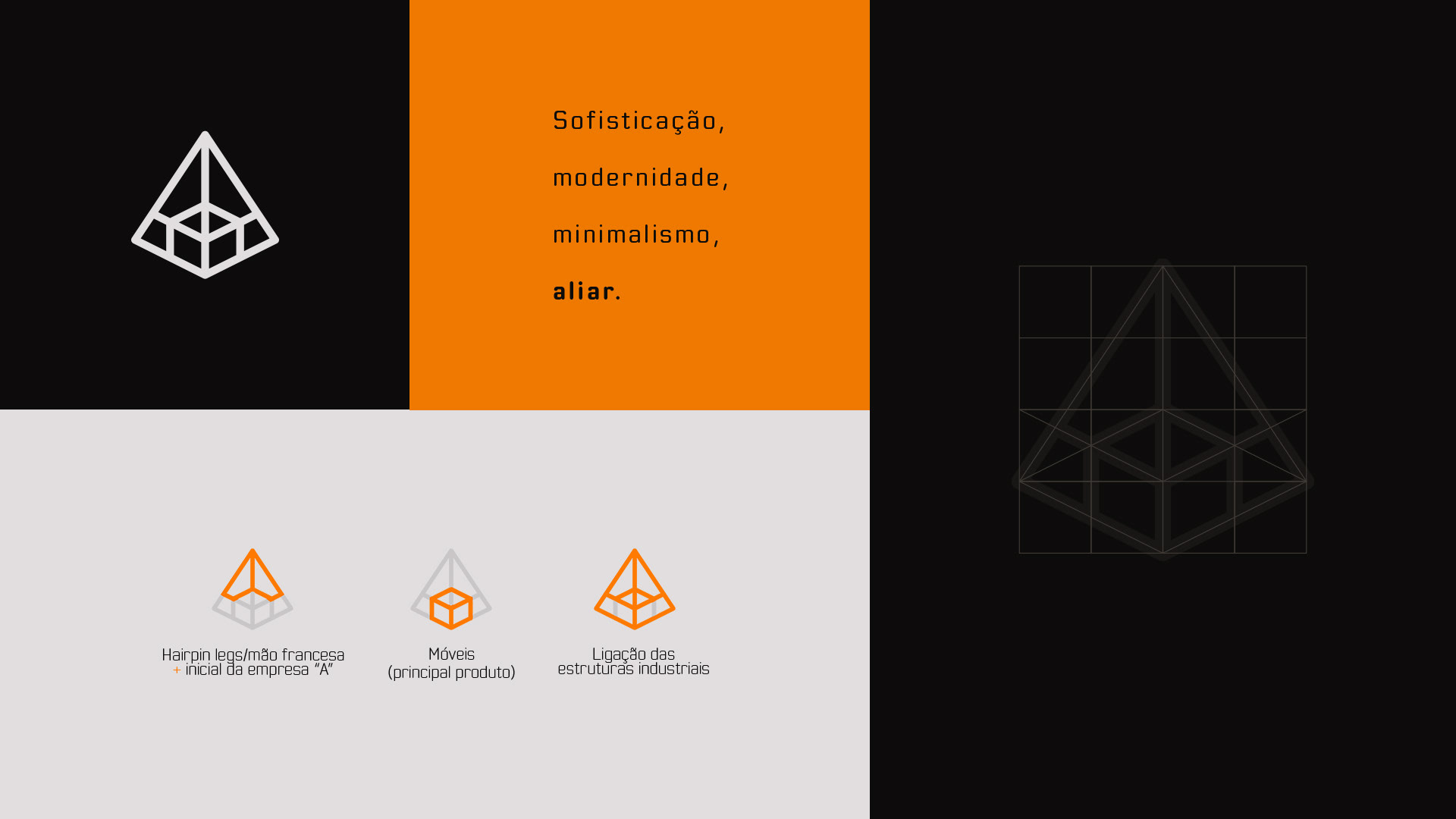 [PT-BR] A paleta de cores foi escolhida a partir de tons off e white caracterizando o minimalismo e elegância da empresa com o laranja como cor de contraste representando a ousadia e criatividade na construção e modelos dos produtos da marca.
[EN-US] The color palette was chosen from off and white tones featuring the company's minimalism and elegance with orange as a contrast color representing the boldness and creativity in the construction and models of the brand's products.